October 08, 2021
Beware, scammers: how not to meet a dubious startup?
How to choose a project for investment and not be mistaken
The fraud problem in the cryptocurrency market is acute. New startups appear every month, promising potential contributors profit and development of their ideas in the long term and disappearing in six months.
The golden era of scams fell on 2017-2018, but now unscrupulous STOs and IDOs arise no less often against the background of the Bitcoin growth. The situation is aggravated by the spontaneity of processes: the industry is not regulated in many countries.
In this article, we will tell you how to save yourself and your money.
What you should pay attention to
Don't start investing just because of a sensational marketing campaign: scammers also invest in advertising. Better pay attention to the following factors.
Website
Go to the website first. How much does the developer tell about himself? Is he ready to share documents and plans for the near future? Check out the WhitePaper: This is a large book describing the idea from «to» and «to», including specifics of technical implementation.
If the WhitePaper doesn't reveal the details and doesn't give an idea of the future ecosystem, you already have reason to think.
The following will also become a red flag:
Many promises and little specificity;
Many promises and unrealistic specifics (the depositor is guaranteed 150% of the profit per year);
Undisclosed financial model, lack of information on the subsequent distribution of investments.
Concept
The next important factor for an investor is the idea with which the authors go into the world. It should be relevant and with a chance for relatively quick implementation.
The blockchain for the unmanned delivery of goods and products on drones will most likely not find its audience and will disappear, even if initially the organizers didn't want to deceive anyone.
The segment of Defi, cloud solutions, and other IT is very popular but the company's belonging to this area doesn't mean its decency.
Community
Don't miss the opportunity to explore the media files by going to the website. Pay attention to the presence of social networks: if the corresponding section has only a Telegram channel for 500 subscribers (possibly winding up), this is bad.
It's good if the team took care of creating a Twitter account, Facebook or Reddit page, a blog on Medium, and regularly publishes there useful and interesting content about the development progress.
At this stage, you need to:
Assess communities and how the project interacts with them;
Assess founders.
Difficulties may arise with the latter. Give preference to cryptocurrency projects, whose creators already have experience in this niche. Ideally, these are fairly well-known people, whose biography can be Google and studied.
RoadMap
The RoadMap is a detailed dated plan of what will become of the project tomorrow, in a year, or in ten years. Usually, it's created for about two years and doesn't carry information by itself: attackers can write a phased fictitious route.
But a well-designed detailed map combined with other factors is a good sign. Study it and then see what they managed to implement from their plans and if it matches the originally set pace.
Some delays are not critical, since the process of creating a large-scale architecture is difficult to predict. But if they promised to launch the exchange in six months and «forgot» about it after 12 months, don't invest there.
Technology
A person who is not versed in programming and IT is unlikely to be able to distinguish truth from fiction in a technical description but he is quite capable of paying attention to the main points:
Availability of the published source code on the website;
Number of tokens and their distribution;
Capitalization and trading volume on exchanges, if the coin has already been released to the masses.
You will have to doubt if you are not informed at all: they don't talk about the type of consensus algorithm and the peculiarities of creating blocks on the network, and the technical support service gives a vague answer to such a question.
Safe investment
These guidelines will help you choose a more reliable cryptocurrency project. Don't you want to invest in projects? Then you can invest in people.
Equite.io is independent monitoring that collects information about a trader and creates his portfolio. The data of this service can't be faked: you evaluate the real result of the selected specialist and the effectiveness of his work.
The rating takes into account the following metrics:
Compound annual growth rate;
Profit for 24 hours, month, and year;
Tracking duration;
Drawdown;
Volatility, level of risk, and others.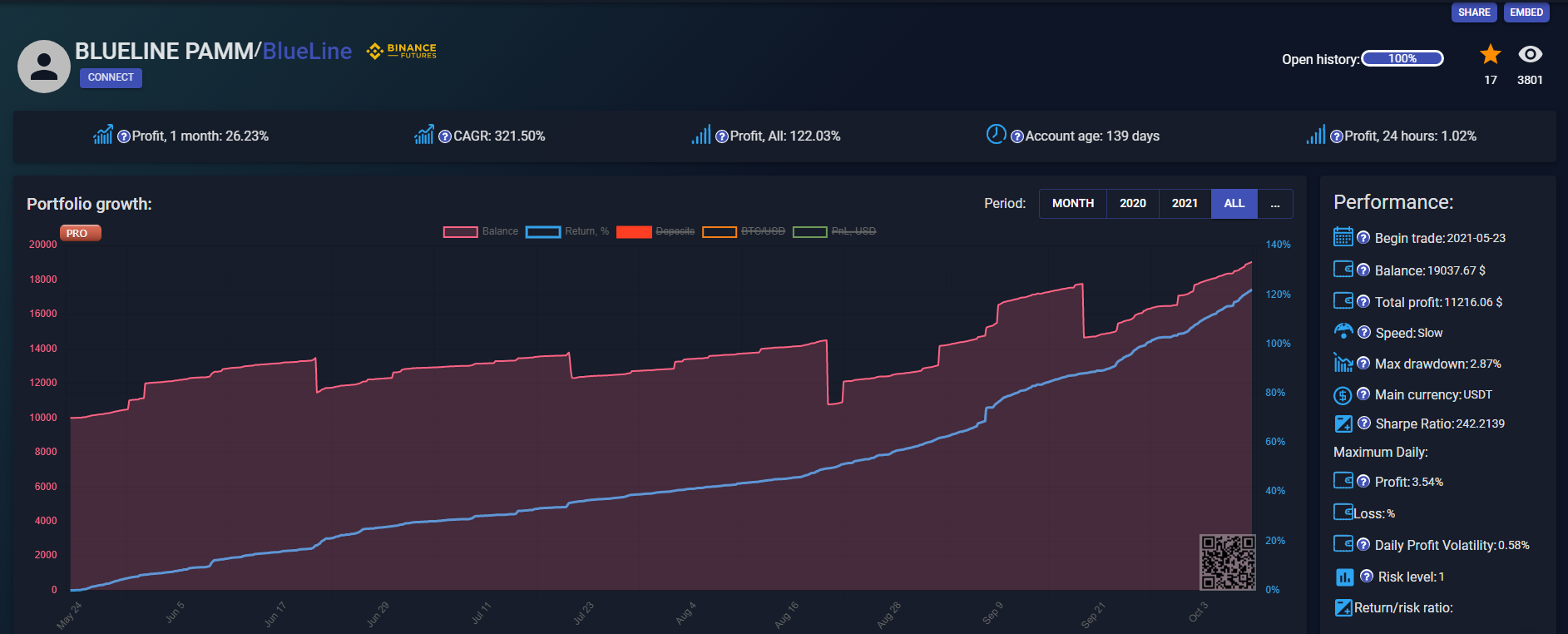 All data is collected in a convenient schedule and is available for each user. And the investor can choose a trader whom he will trust, and the manager can create an objective portfolio to attract depositors.
All you need to get started is to create an account in a couple of clicks.